Lazy Scholar gets an update today to version 0.6 with 2 new features: citation copying and saving to reference managers. Now when you click the browser button, text links will be appended to the bottom of the popup.
By default, APA formatting appears, but you can turn this off or add MLA or Chicago in Options. Clicking on any of these copies the citation to your clipboard. Unfortunately, it doesn't seem possible to maintain italicized formatting (ie journal name) this way. So, I've included a link (the hyperlinked "Cite") directly to Google Scholar's citation page to copy/paste that way, which will maintain italics.
Also by default, a text link to Google Scholar Library appears (this replaces the button added in the previous version). This can also be turned off in Options, and EndNote, RefWorks, RefMan, or BibTex links can be added. When clicking these, the citation will be downloaded or open a new window depending on which you select. Mendeley will be added at a later time, and I am open to other requests.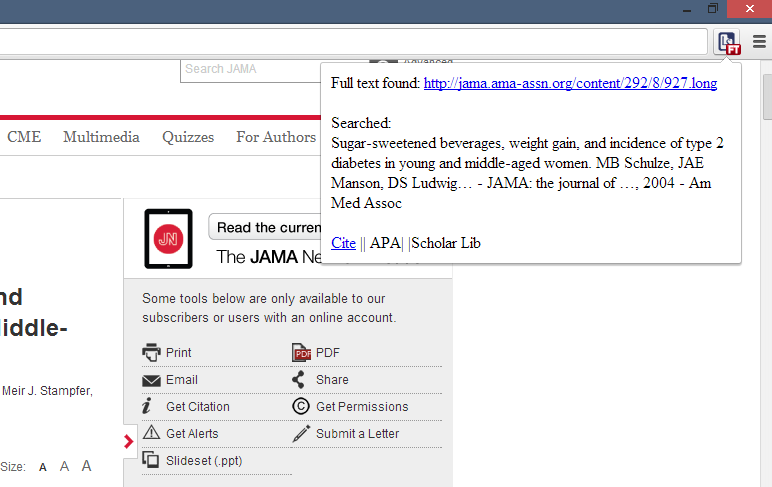 Note: copying citations requires a new permission to copy to your clipboard, so you will need to allow this before the new version is updated.