Version 2.5.0 brings a few minor additions/updates and bug fixes.
Added a button to save papers to Zotero

Added a new option pause Lazy Scholar for 1 hour (useful during presentations, or other situations where you temporarily don't want metrics showing automatically).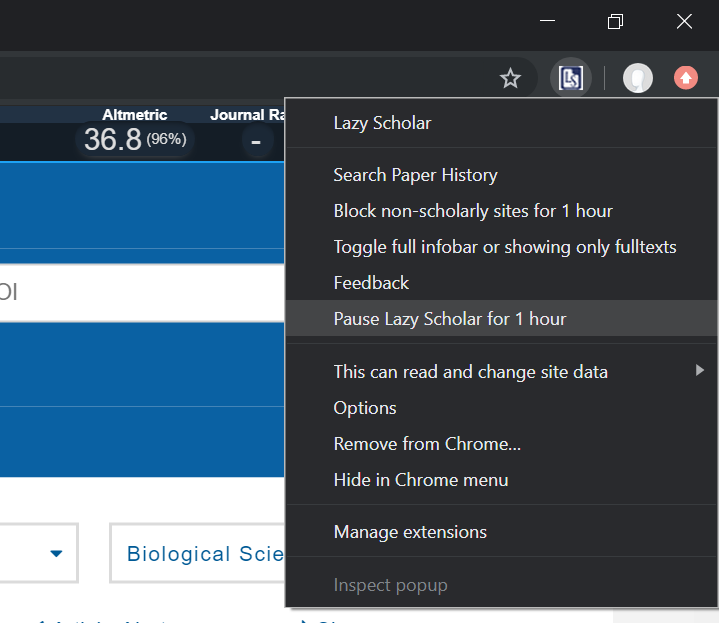 Added institutional link:
Singapore Management University
Bugs:
Bug fix to account for new behavior of Chrome v76's PDF rendering.
Fixed bug that prevented DOI scraping from some PDFs.