Improved PDF Scanning
This version improves the extractions in PDFs to mimic that of non-PDFs, including:
1) Hover over in-text citations to identify the reference
2) Navigate the outline of the study by clicking the headings to scroll to the section
3) Check for study registration
Here is a video demo of these in action (NB automatic scrolling is smooth in practice):
More Prominent Side Panel Button
Now, by default, a new button shows on the left side of the page. Clicking this opens the side panel that contains references, the text outline, extractions, and features of rigor/transparency.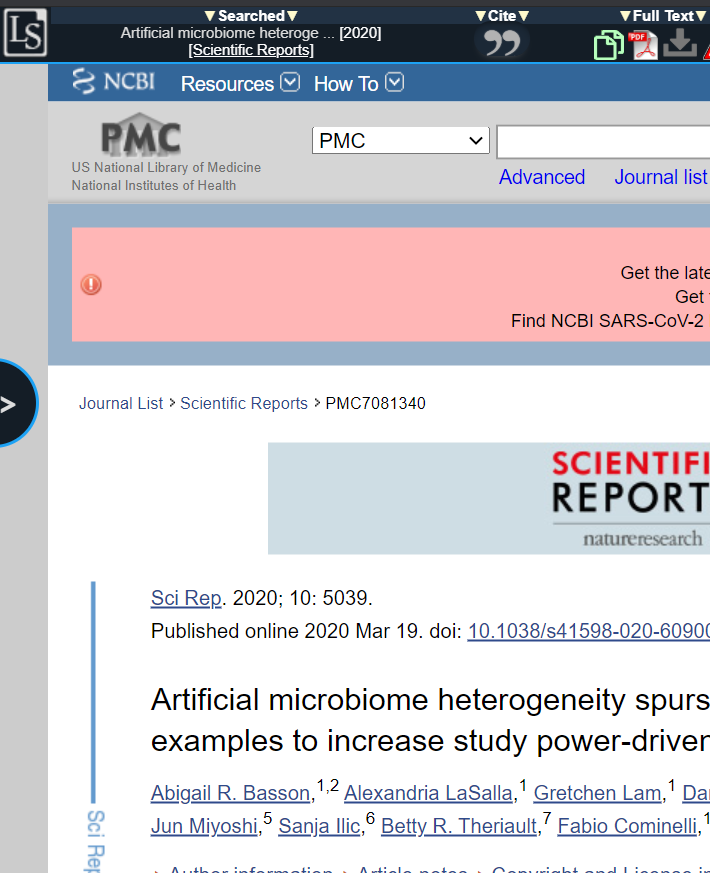 The button toggles the visibility of the side panel once opened: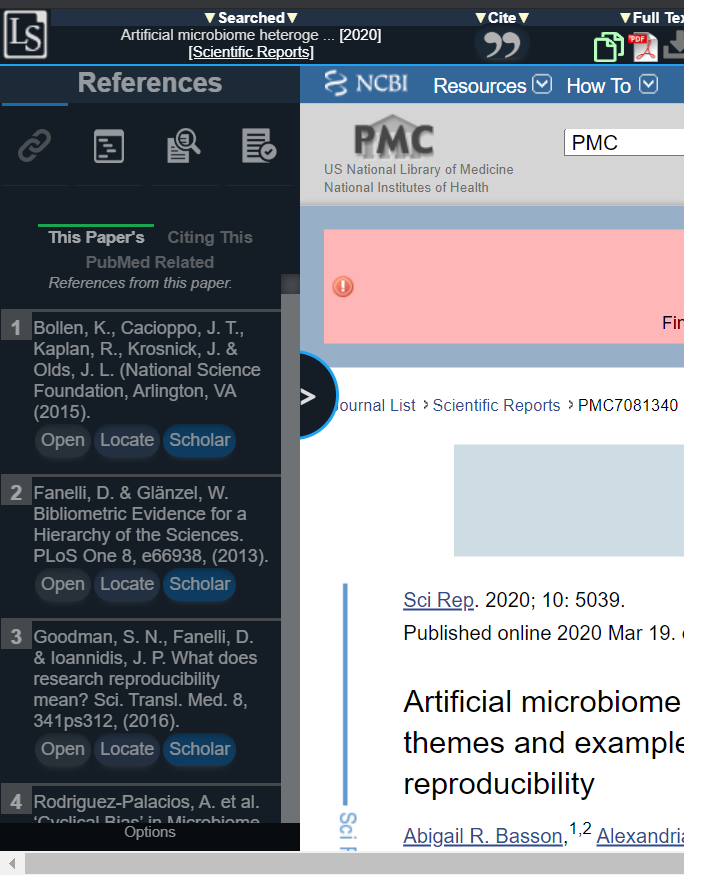 Clicking and holding on the button for 1 second will hide it.

To hide the button permanently, go to Options and turn off in the 'General Settings' tab.
Other Updates
Many bug fixes, including:
Fixes for the PubMed redesign
Fixes to allow Lazy Scholar to access PDFs
New institution options added:
Oregon Institute of Technology
Northern Arizona University
Added shortcut:
Type "ls" + tab in the address bar, followed by a DOI or PMID loads that paper.
Refreshed browser icon