Lazy Scholar
Browser Extension
Finds free scholarly full texts, metrics, and provides quick citation and sharing links automatically. And more…
Automatic Full Text Search
Open any scholarly article and Lazy Scholar gets to work searching for a free full text.
New Recommendations
Lazy Scholar can learn what topics you like to read and scans new PubMed listings to suggest new papers.
Metrics
Lazy Scholar provides various citation metrics.
Search History
Can't find that paper you opened yesterday? Lazy Scholar saves your history and provides an interface to find it.
Quick Citation
A pre-formed citation available in over 900 citation styles.
Related Papers
Quickly identify other papers you may want to read.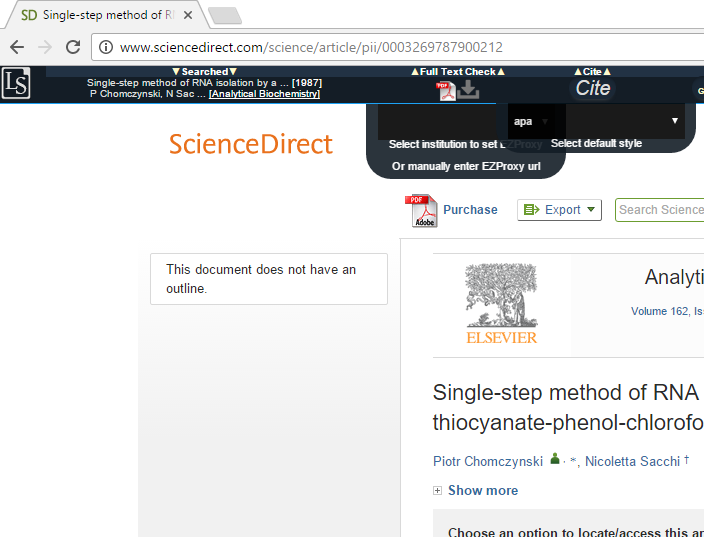 Custom Settings
If you are at an institution, Lazy Scholar can preform EZProxy urls when you open an article. In addition, choose from over 900 citation styles, including a custom "PowerPoint" style to quicky copy/paste into your slides.
Learn More
New PubMed Recommendations
Lazy Scholar learns what you like to read, and scans all new PubMed abstracts daily to give you ranked suggestions of what to read. 
(Feature Optional)
Learn More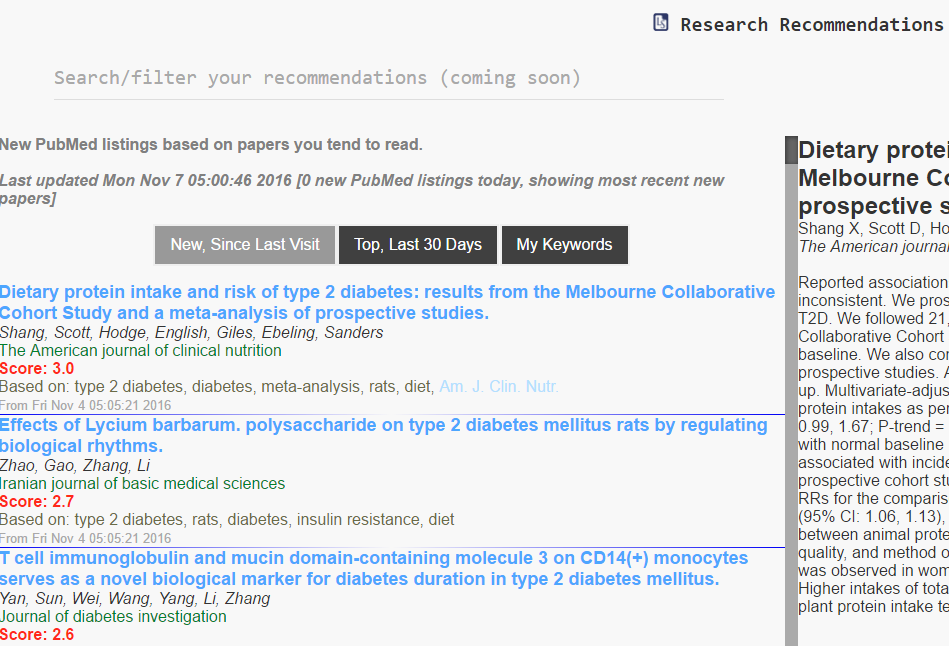 Download (100% Free)
Available for Chrome and Firefox*
*The Firefox version has been temporarily removed for updating. Please follow the blog for updates or use Chrome if possible.
Ongoing changes at Firefox have broken Lazy Scholar, so I have delisted it from the add-on store. The extension environment for Firefox is currently being retooled to support Chrome extensions without modification, and fortunately the hooks that Lazy Scholar requires...
read more
Next week is Open Access week, promoting freely available scholarly research. Lazy Scholar makes finding open access copies of research easier when you open an abstract or paper. Now, thanks to dissem.in, you can clearly identify if the article you're looking at is...
read more