Lazy Scholar
Browser Extension
Finds free scholarly full texts, metrics, and provides quick citation and sharing links automatically. And much more…
Automatic Full Text Search
Open any scholarly article and Lazy Scholar gets to work searching for a free full text. Lazy Scholar can even integrate with your library to find full texts even when you're off campus.
New Recommendations
Lazy Scholar can learn what topics you like to read and scans new PubMed listings to suggest new papers.
Metrics
Lazy Scholar provides various citation metrics. (Google Scholar, Microsoft Academic, Web of Science; Journal rank, Altmetric, etc)
Search History
Can't find that paper you opened yesterday? Lazy Scholar saves your history and provides an interface to find it.
Quick Citation
A pre-formed citation available in over 900 citation styles.
Related Papers
Quickly identify other papers you may want to read.
Extractions
Lazy Scholar can attempt to extract references, PICO information, abbreviations, and more from PDFs and non-PDFs.
(beta)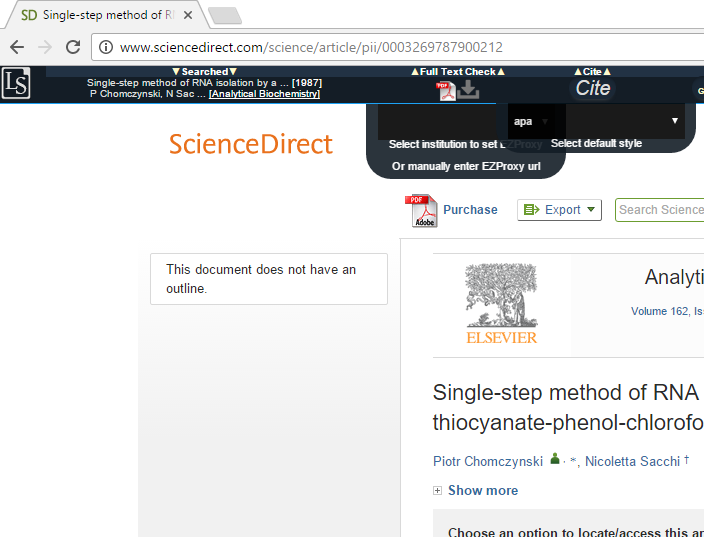 Custom Settings
If you are at an institution, Lazy Scholar can preform EZProxy urls when you open an article. In addition, choose from over 900 citation styles, including a custom "PowerPoint" style to quicky copy/paste into your slides.
New PubMed Recommendations
Lazy Scholar learns what you like to read, and scans all new PubMed abstracts daily to give you ranked suggestions of what to read. 
(Feature Optional)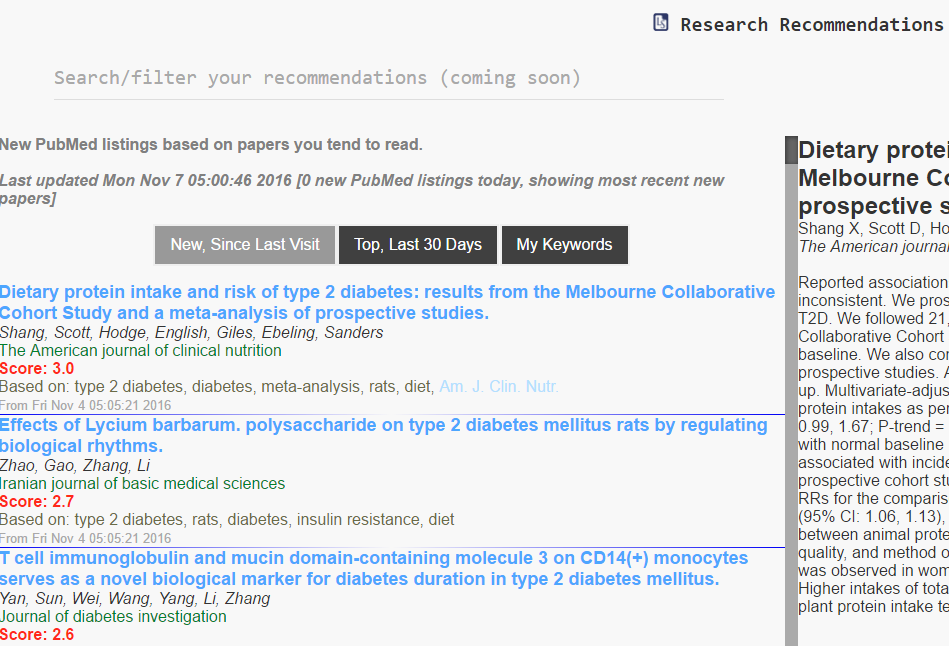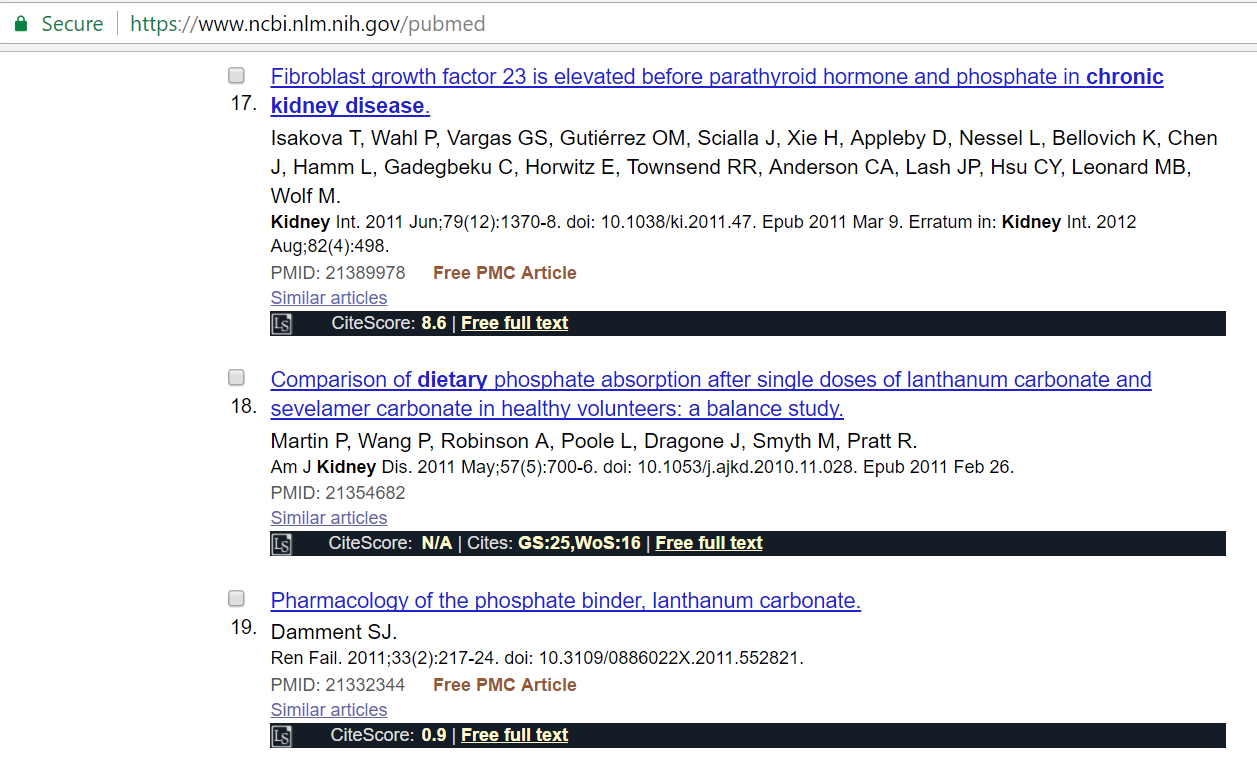 PubMed Shortcuts
When you search PubMed, Lazy Scholar checks its database for journal rank, citation metrics, and full text links.
(Feature Optional)
Search Paper History
Lazy Scholar automatically saves your paper history and provides an interface to search for papers you've opened.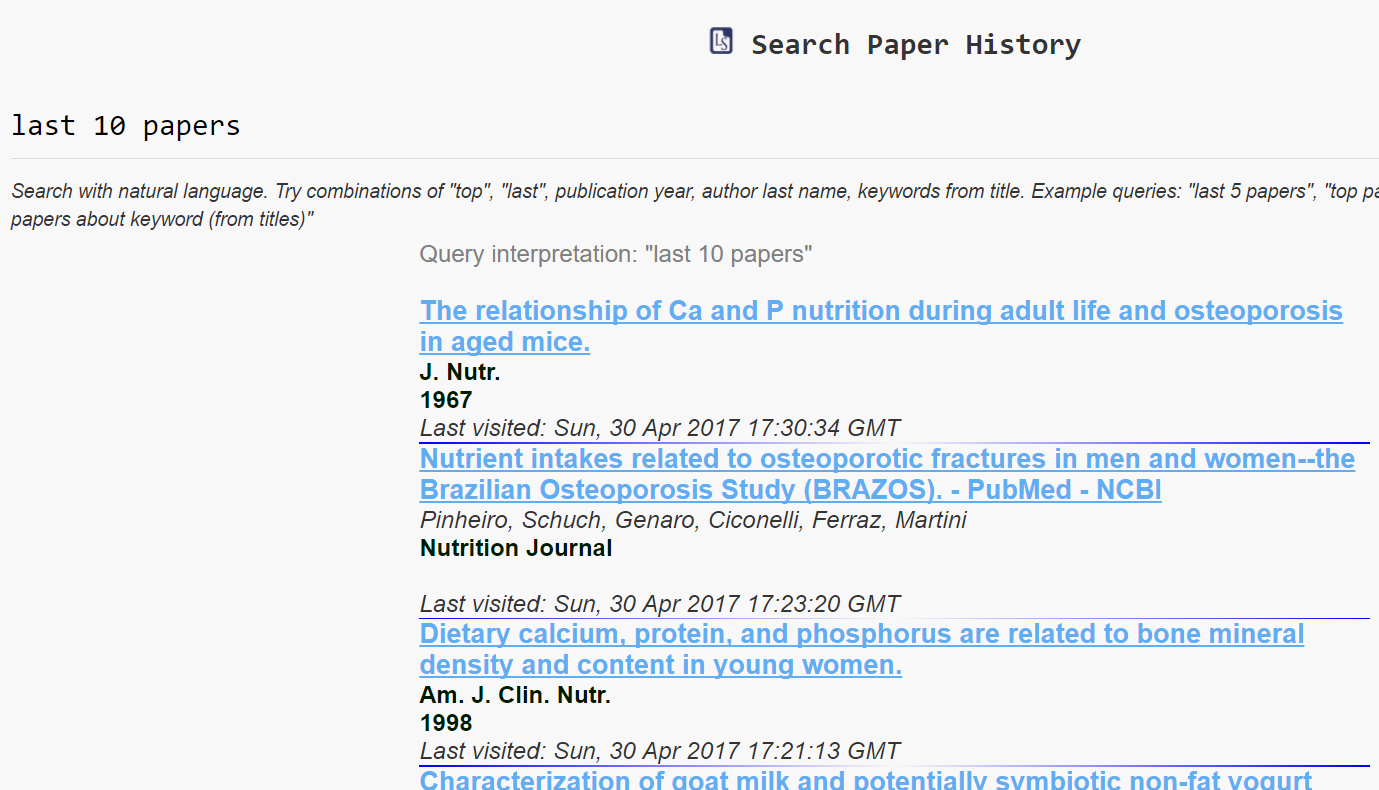 Download (100% Free)
Available for Chrome and Firefox*
Chrome and Firefox version 2.2.4 rolling out now addresses the following issues: Fixed DOI extraction bug Fixed share icon drag/drop bug Improved full text detection Improved reference extractions
read more
Lazy Scholar version 2.2 brings a new feature that will improve the full text finding capability for many users: automatic institutional full text access! Lazy Scholar can now deep link with your library and search for full texts even when you're off campus. How does...
read more