Lazy Scholar
Browser Extension
Finds free scholarly full texts, metrics, and provides quick citation and sharing links automatically. And much more…
Automatic Full Text Search
Open any scholarly article and Lazy Scholar gets to work searching for a free full text.
New Recommendations
Lazy Scholar can learn what topics you like to read and scans new PubMed listings to suggest new papers.
Metrics
Lazy Scholar provides various citation metrics. (Google Scholar, Microsoft Academic, Web of Science; Impact factor, Altmetric, etc)
Search History
Can't find that paper you opened yesterday? Lazy Scholar saves your history and provides an interface to find it.
Quick Citation
A pre-formed citation available in over 900 citation styles.
Related Papers
Quickly identify other papers you may want to read.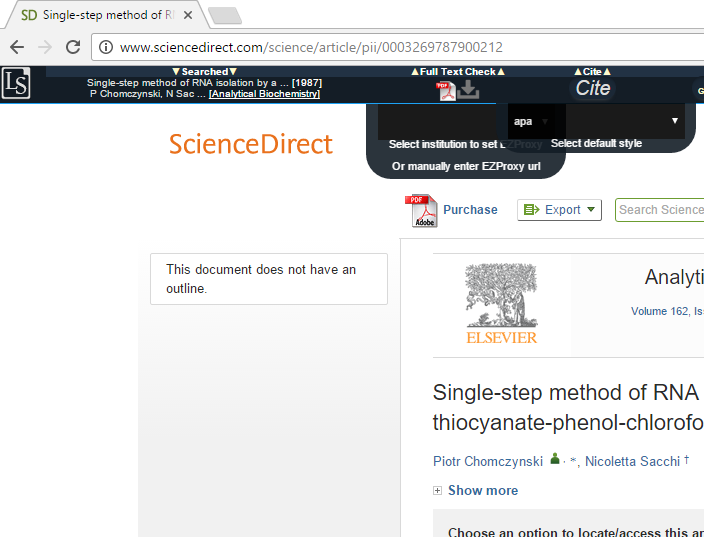 Custom Settings
If you are at an institution, Lazy Scholar can preform EZProxy urls when you open an article. In addition, choose from over 900 citation styles, including a custom "PowerPoint" style to quicky copy/paste into your slides.
New PubMed Recommendations
Lazy Scholar learns what you like to read, and scans all new PubMed abstracts daily to give you ranked suggestions of what to read. 
(Feature Optional)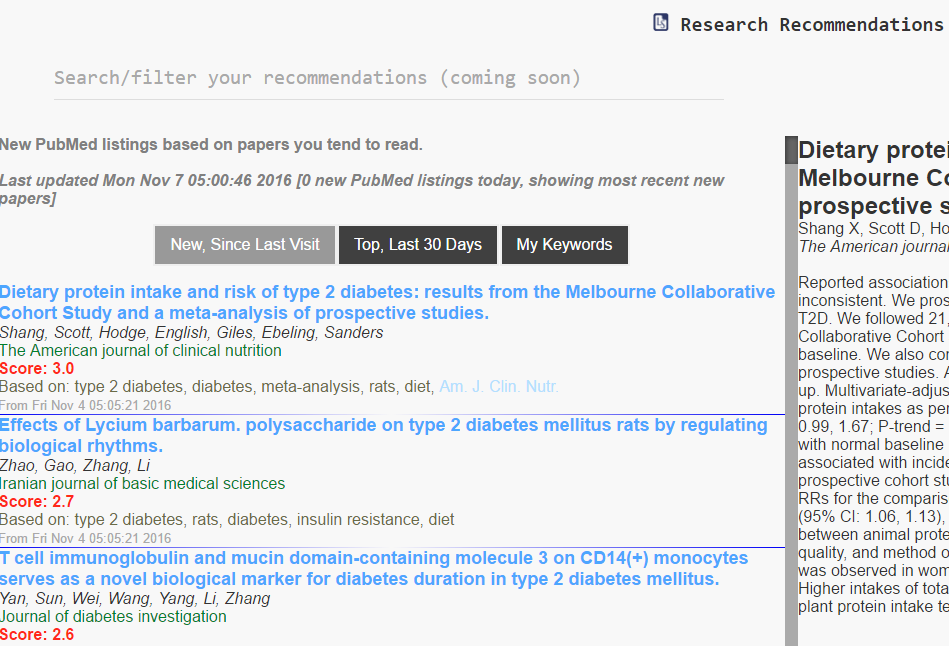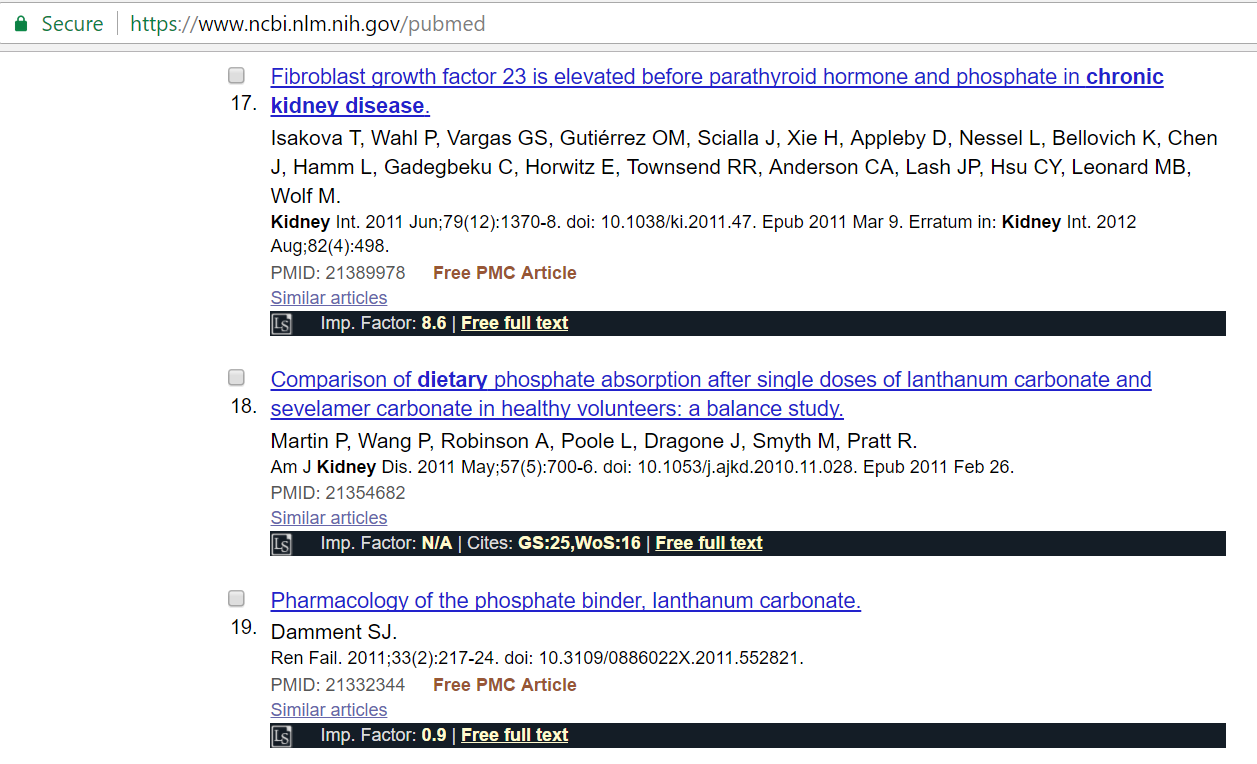 PubMed Shortcuts
When you search PubMed, Lazy Scholar checks its database for impact factors, citation metrics, and full text links.
(Feature Optional)
Search Paper History
Lazy Scholar automatically saves your paper history and provides an interface to search for papers you've opened.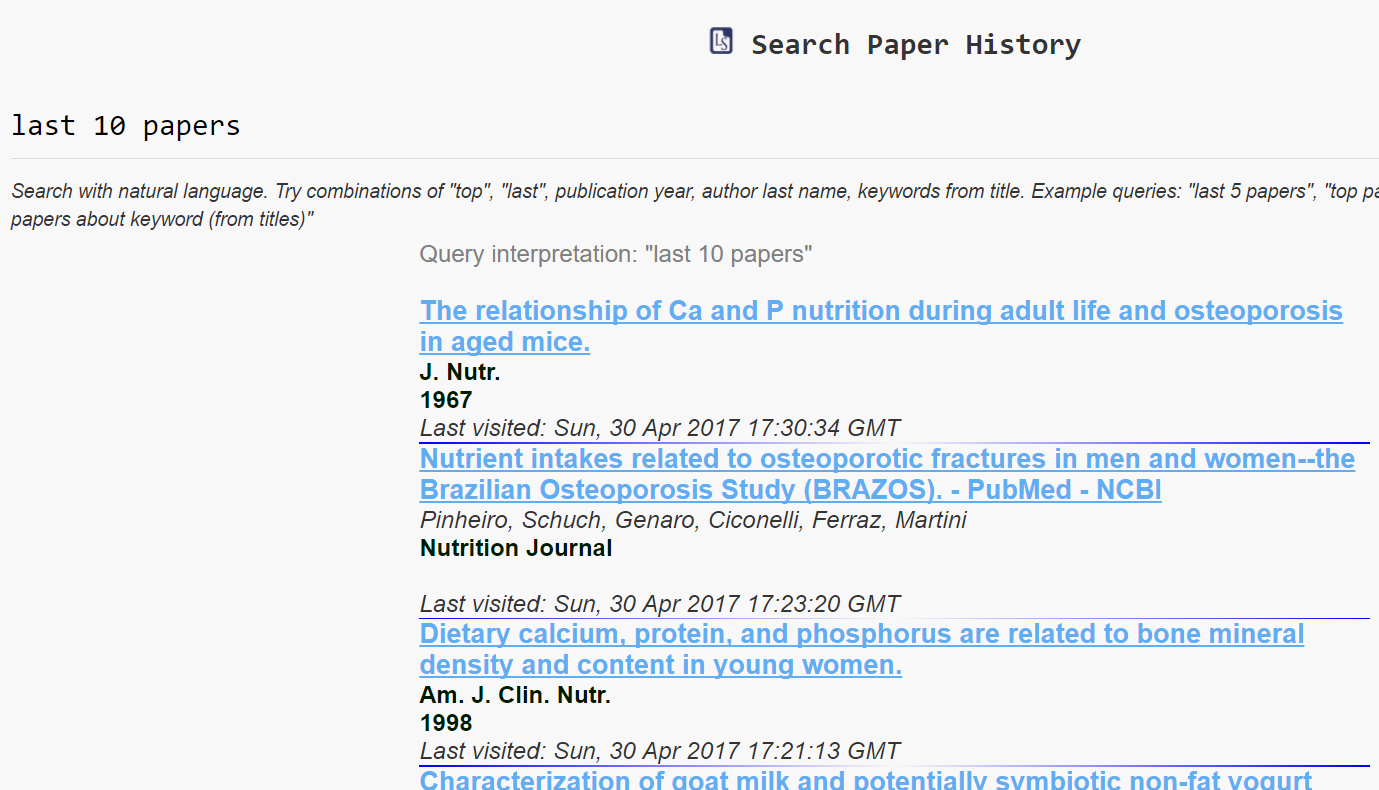 Download (100% Free)
Available for Chrome and Firefox*
The Firefox version of Lazy Scholar is back: https://addons.mozilla.org/en-US/firefox/addon/lazy-scholar/ It will look and function similar to the Chrome version. Firefox is in the process of revamping their extension platform to support Chrome extensions, so if...
read more
As of Lazy Scholar version 1.5 for Chrome, there is now an option to only show full text availability if you are not interested in the other metrics and links Lazy Scholar shows. You can currently toggle between each by right clicking the icon and hitting the "Toggle...
read more