Lazy Scholar now looks for preregistration from the following registries:
ClinicalTrials.gov
ISRCTN registry
ANZCTR registry
OSF.io
AsPredicted.org
If one or more registrations are detected, they are linked in a new "Rigor" tab in the side panel. To find these, the full paper usually must be open (it looks for the registration information on the page), and PDFs are not yet supported, though a ClinicalTrials.gov or ISRCTN listing may still be found for PDFs if it appears in the abstract on PubMed.
If the registration is through ClinicalTrials.gov, ISRCTN, or ANZCTR, you'll see whether the trial was registered prospectively or retrospectively. Further, for ClinicalTrials.gov or ISRCTN, it will grab the registered outcomes and display them in the panel so you can compare to the paper as you read it.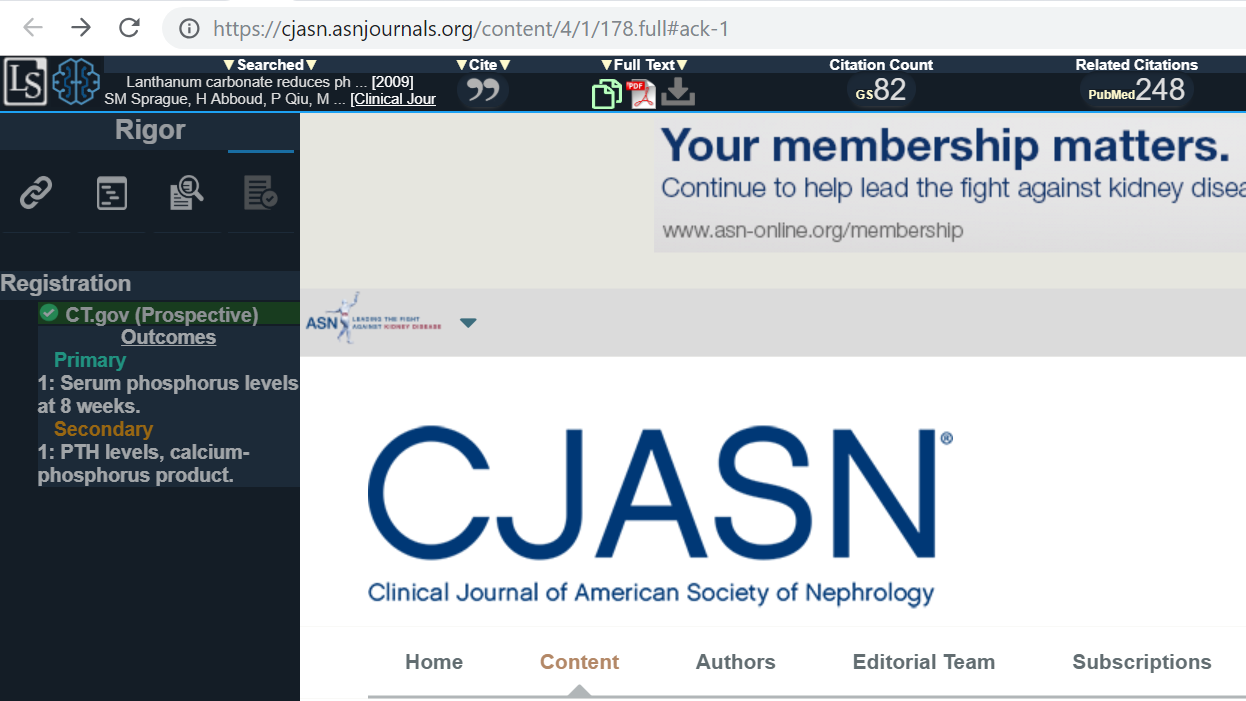 This one is registered retrospectively (which many journals still allow or don't check), after the study already started, and you may want to inspect it to see if this affects the interpretation of results.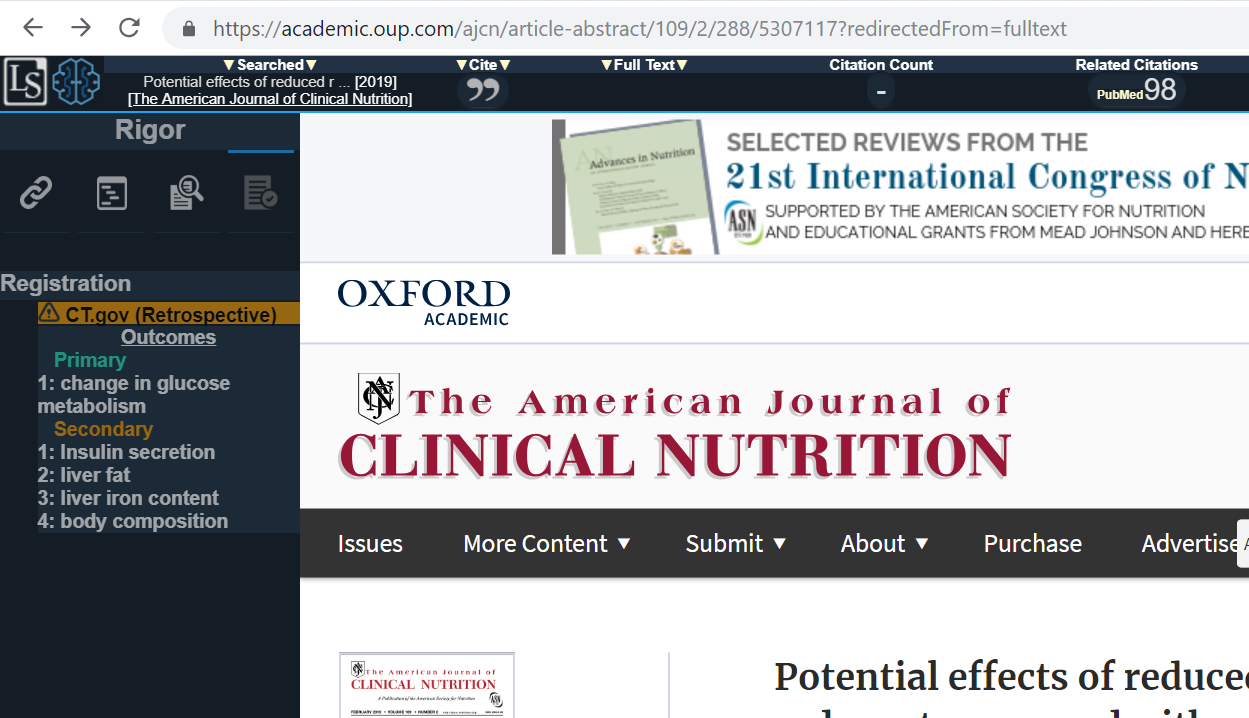 This example has registries at both OSF and AsPredicted, so the links are displayed for convenience.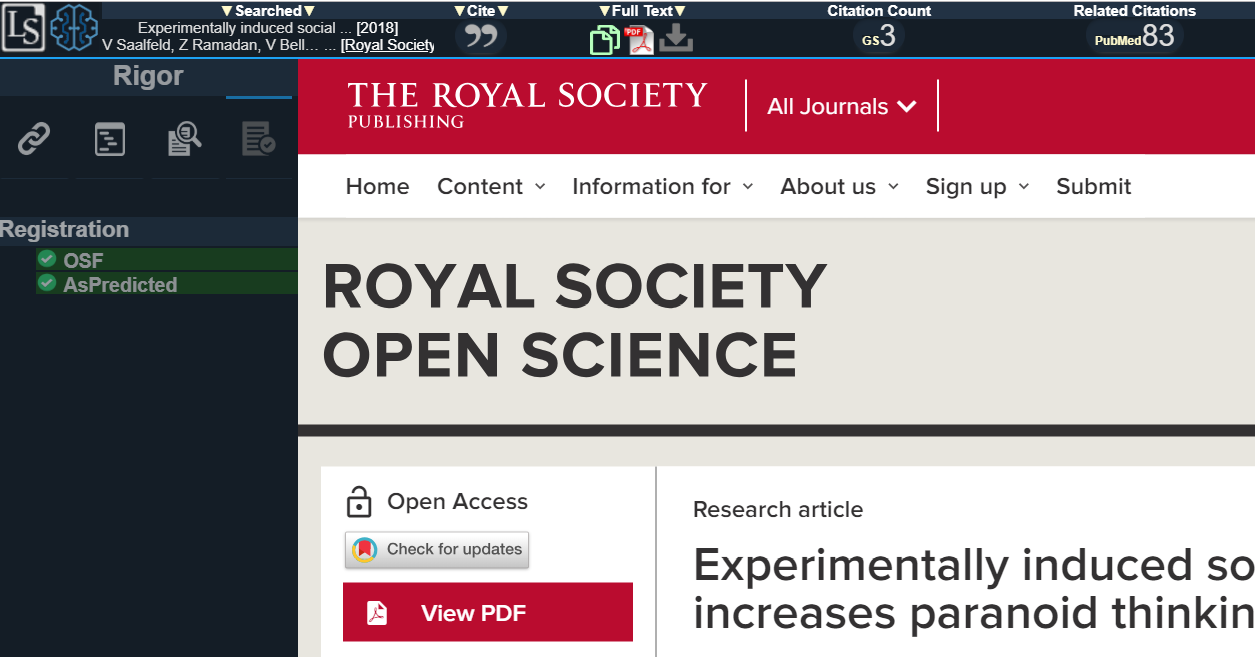 Other Updates
I've also added a RIS button to the Share options, which will download the citation in RIS format if it can find it. Click the yellow arrows to find it and drag it into one of the three share button positions.